Software and application development
information systems and applications
Anaximandre supports you in the deployment and implementation of your information systems and dedicated software.
With over 20 years of experience, Anaximandre develops business applications in your fields of activity.
Anaximandre also uses
Open Source software platforms
: Symfony
®
or Laravel
®
to design online applications and software.
Anaximandre devotes about 4,000 hours of R&D per year to software development and to improving server configurations and software performance.
If you are looking for an online application targeting your core business, or to have an online application developed, do not hesitate to contact us.

HR management for industry
Do your production teams work shifts? Over several eight ? on several production lines?
In an factory, a call center, a telephone platform, an news office, etc.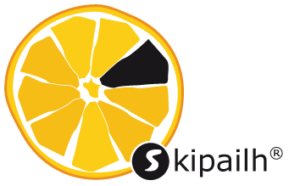 Skipailh enables you to manage employees' schedules without making allocation errors
Define corporate positions and teams
Define production lines
Define departments or teams
Define skills and skills logs
Define contract types and hours worked
Manually allocate an employee to a position
Automatically allocate employees to a shift
Define types of product (or service) produced
Print out individual schedules
You want to manage your association online while taking advantage of the association's website?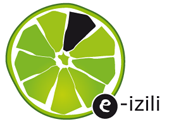 Anaximandre has designed a
modular association management software
:
e-izili
.
Manage the members of the association

Manage membership and subscription payments online
Publish directories of individual profiles
Manage several different connection profiles (members, office, board, etc.)
Manage access to various sections of an information system according to profile
Send a newsletter to a specific profile
Draw up lists of members from profiles (mailing lists)
Generate automatic access codes
Management online payment of events
Your business is unique and there is no suitable software solution on the market. You need a custom application.
Anaximandre can help and develop a customised solution for you using our platforms (Symfony or Laravel) in SaaS mode, including the working methods and processes of your company.
Examples of custom applications:
Online estimate calculation for the sale of building site soil (Yterres)
Customer Relationship Management or directory (CRM) for veterinary products (Sofivet)
Electronic payment terminal repair management (Sofintec)
Collaborative project management (European projects)
Training catalogue (Adria)
Seasonal rental availability management (Bretagne Villas, Villas Ouest)
Anaximandre develops standalone mobile applications or applications synchronised with online applications (SaaS) in iOS and Android for all business sectors.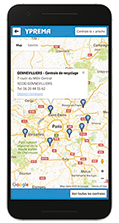 The activities of companies and communities require the implementation of dedicated solutions. Thanks to its dual skills in communication and IT, Anaximandre can help you set up your IT solutions.
Consulting in dedicated IT solutions
Implementation and deployment of IT solutions
Interconnection with existing IS
Content management of internet or extranet sites
Conference management
E-commerce
Document management
Human Resource Management
Assignment of employees to production lines
Personnel management for all activities
Directory management
…